Introduction to Indigo Shibori Dyeing: Craft, Culture, and History
[Video is 2:06]
This course is an introduction to shibori indigo dyeing. In this course, you will learn the history of indigo and shibori, how to do indigo shibori dyeing with tea towels, and how to lead your own Distill Creative indigo shibori dyeing workshop!
I love shibori indigo dyeing. I particularly like dyeing in experimental ways to upgrade my own garments. For example, I had this pink silk dress and got fried chicken grease on it at a Kentucky Derby party. The fried chicken was delicious, but it ruined my dress! I couldn't get the grease out after multiple tries and so I decided to shibori indigo dye it. I combined a bunch of techniques and came out with a pretty beautiful result (see below -- I'm wearing the dress I dyed at my friend's wedding).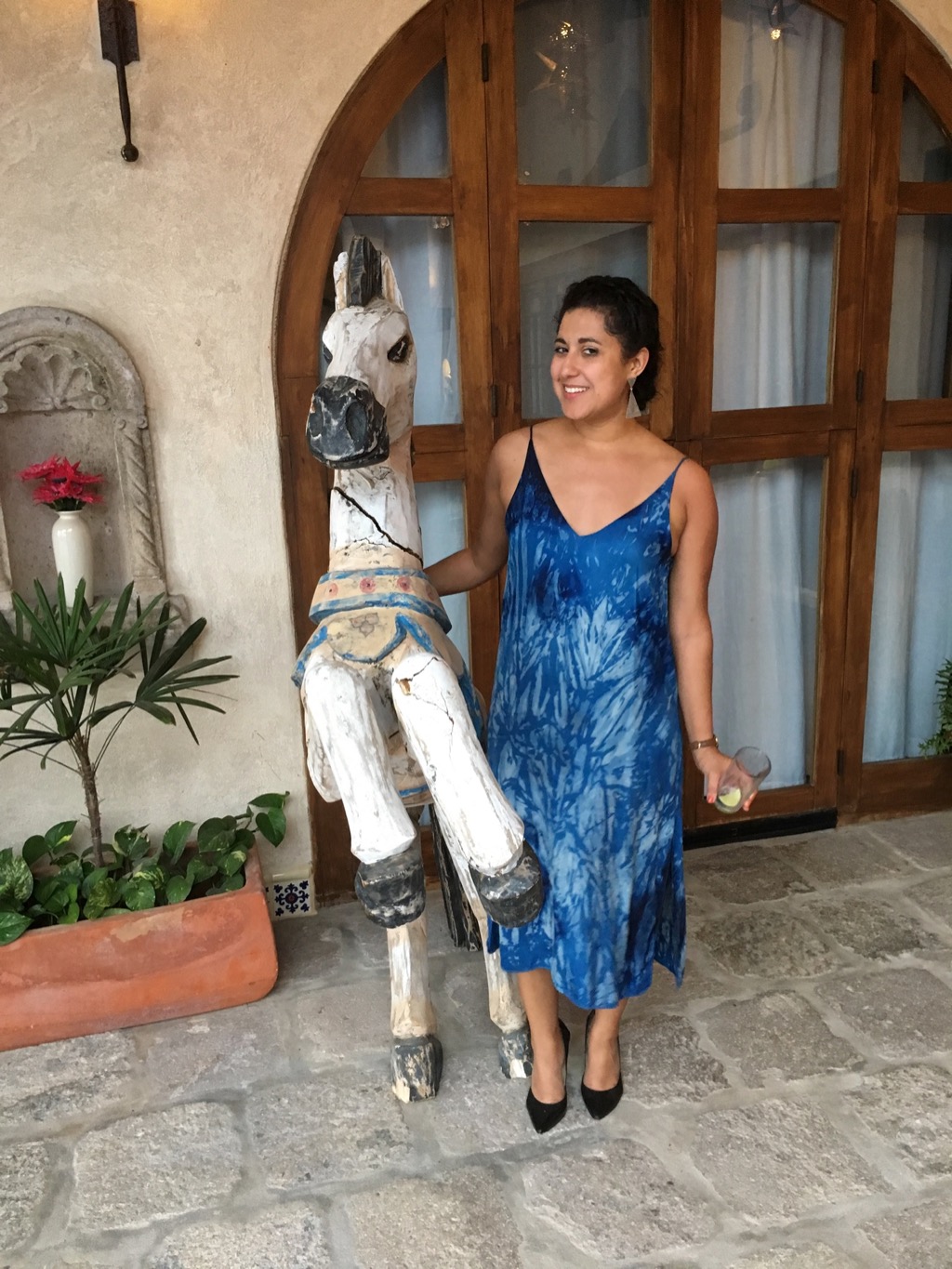 I created this course because I love indigo shibori dyeing and I want to share my knowledge and research on this fascinating combination of dye plant and craft.
How To Use This Course
Option 1: Start at Unit 1 and go straight through.
Option 2: If you want to jump right into the creative project, head on to Unit 3.
Each Unit will have a powerpoint or guide and multiple sections. As you work through the sections, you can share your insights or results in our Slack group (instructions on how to use this are in the next section).
Share Your Projects!
I love seeing your creations and seeing your progress! Please tag me on Instagram @distillcreative and use the hashtag #distillcreative so I can see your work.
If you upgrade any of your own garments, wear them proud! You're part of a long history of artists, creators, scientists, farmers, and cultural producers who have been producing and dyeing with indigo for centuries.
If you have any questions, email me at [email protected]
I hope you find this course informative and useful!
-Stephanie
Unit_1_Introduction_Shibori Indigo Dyeing Course.pdf